Rhode Island Pest Control Reviews
---
Read our reviews and see what customers have to say about us. Then pick up the phone and call us so we can help solve your pest problem!
Providence Pest Control & Extermination
Read Our Pest Control Reviews in Providence
Rhode Island Pest Control & Exterminator Co. provides pest control in Providence and the surrounding areas. We take pride in providing exceptional customer service, and take to heart the feedback we hear from each and every one of our customers. Below you'll find our reviews, testimonials, and feedback from the home owners and businesses in Providence we've serviced. If you need a Providence exterminator, contact us today!
Yes, there a little pricy, but its worth it! We dont have any insect or spiders inside the house! Sometimes you see a few in the outside of the house, but you call them and there at your house the next day to take care of it! I'm very pleased with the service! Thanks Randy, for doing a great job!
Zoelle Rivera
September 16th, 2018
Was very impressed by Joe. To be honest I was taken aback at first by how young he was but as he got into inspection I found him to be knowledgeable, energetic thorough and honest. Quite satisfied by end of visit that I got good service. Particularly impressed by him finding where the mice were getting in. Even after he pointed it out I had trouble seeing it.
Steve Vizner
November 3rd, 2017
We can't say enough about Fox Pest Control. Their customer service is top notch and their technicians are super thorough and friendly. Justin has been to our home several times for calls and is extremely helpful and knowledgeable. We are so glad to have found this company. They came to us as a recommendation from one of our neighbors and we have been 100% satisfied since day 1. Highly recommend!
Wendy Dartt
November 1st, 2017
We are a relatively new customer with Fox and to date have been VERY satisfied with the services we are receiving. Thank you!
Melissa Skipton
September 29th, 2017
Very professional staff, friendly and knowledgeable. Took care of tick problem as stated in initial visit.
Scott Fazzino
July 28th, 2017
Very satisfied so far. Excellent representatives.
Andrew Blight
June 6th, 2017
Your representatives are knowledgeable and people oriented.
Rose Matthews
May 23rd, 2017
We have been very pleased with your services to date
David & Ellen Bedard
May 22nd, 2017
Work performed met my expectations. The young man was kind and professional
Paul Andreotta
April 12th, 2017
We have found everyone to be knowledgeable, friendly and informative.
Virginia & Michael McKinstry
April 12th, 2017
Would be helpful to know the date of the visit being referred to.
Andrew Winokur
March 27th, 2017
Our Service Area
Bristol County

Annawomscutt
Barrington
Bay Spring
Beach Terrace
Bristol
Bristol Highlands
Bristol Township
Coggeshall
East Warren
Hampden Meadows
Laurel Park
Maxfields Corner
Nayatt
Peck Corner
Touisset Highlands
Warren
West Barrington

Kent County


Alexander
Greene
Warwick


Newport County


Melville
Newport
Tiverton


Providence County


Central Falls
Chepachet
Clayville
Cranston
Cumberland Hill
East Providence
Foster Center
Greenville
Harmony
Harrisville
Pascoag
Pawtucket
Providence
Valley Falls
Woonsocket


Washington County


Ashaway
Bradford
Carolina
Hope Valley
Kingston
Misquamicut
Narragansett Pier
Quonochontaug
Wakefield-Peacedale CDP
Watch Hill
Weekapaug
Westerly
Wyoming

Our Guarantee
---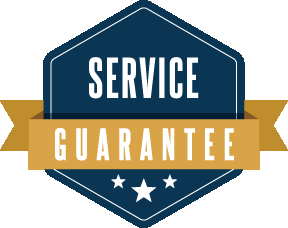 Rhode Island Pest Control & Exterminator Co. guarantees its treatment plan. If for whatever reason you have any new pest problems or other covered pests, we will treat at your convenience and at no additional cost to you.

The barriers we put in place to protect your home and family against pests will naturally break down over time. This is why over the course of the year we will regularly reapply treatments as well as re-inspect for new conditions, avenues and sources of pests to ensure your home is protected. For more details on our treatment schedule read our Home Protection Plan page.

Your home is your largest investment.
Let Rhode Island Pest Control & Exterminator Co. protect it against pests!



COUPON $50 Off
Get COUPON $50 OFF Annual Pest Control Service With This Internet-Only Offer