Rhode Island Pest Control Reviews
---
Read our reviews and see what customers have to say about us. Then pick up the phone and call us so we can help solve your pest problem!
East Greenwich Pest Control & Extermination
Read Our Pest Control Reviews in East Greenwich
Rhode Island Pest Control & Exterminator Co. provides pest control in East Greenwich and the surrounding areas. We take pride in providing exceptional customer service, and take to heart the feedback we hear from each and every one of our customers. Below you'll find our reviews, testimonials, and feedback from the home owners and businesses in East Greenwich we've serviced. If you need a East Greenwich exterminator, contact us today!
very thorough and helpful!
Laura Hatch
October 11th, 2017
Your technicians ask valuable questions and are willing to do more than what is expected to make the customer happy.
Thomas Weyrauch
October 9th, 2017
Dallin was in our neighborhood and came by the house. They were offering times in our area the next day. He was very thorough with with would be covered and it met our needs. He scheduled our first treatment for the next day around a time that worked for me. They came exactly the time they had stated, charged what they said they would and did all the treatments I was expecting. It has been less than a week and already all the ants are gone which was our biggest problem. We are very pleased with the service we received.
Julie Carnevale
August 1st, 2017
We couldn't have asked for better service! Cliff was very professional and explained everything clearly. He did a treatment that day and we now have no more ground bees so we can enjoy our front yard. Plus I'm more comfortable knowing our house will be protected from pests year round, as this is a new house for us and we don't know what to expect. Thanks again!
Laurel Morris
June 14th, 2017
We've been satisfied with the service. If I may make a reccomendation to have the bait traps for the rodents checked often. When the technicians come out often times the traps are empty.
Diana Calderon-Torres
May 11th, 2017
Very prompt, polite and professional
Dave Calibey
May 5th, 2017
Your company does a good job.l have noticed a reduction in mice and little bugs invading our living space.thank you. Dan
Dan Slywka
April 17th, 2017
Very professional from start to finish. Always left a door tag when finished with treatments. Would use again if needed and recommend to others.
Rob Ernst
February 27th, 2017
Our Service Area
Bristol County

Annawomscutt
Barrington
Bay Spring
Beach Terrace
Bristol
Bristol Highlands
Bristol Township
Coggeshall
East Warren
Hampden Meadows
Laurel Park
Maxfields Corner
Nayatt
Peck Corner
Touisset Highlands
Warren
West Barrington

Kent County


Alexander
Greene
Warwick


Newport County


Melville
Newport
Tiverton


Providence County


Central Falls
Chepachet
Clayville
Cranston
Cumberland Hill
East Providence
Foster Center
Greenville
Harmony
Harrisville
Pascoag
Pawtucket
Providence
Valley Falls
Woonsocket


Washington County


Ashaway
Bradford
Carolina
Hope Valley
Kingston
Misquamicut
Narragansett Pier
Quonochontaug
Wakefield-Peacedale CDP
Watch Hill
Weekapaug
Westerly
Wyoming

Our Guarantee
---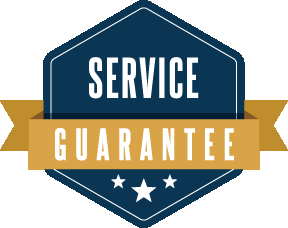 Rhode Island Pest Control & Exterminator Co. guarantees its treatment plan. If for whatever reason you have any new pest problems or other covered pests, we will treat at your convenience and at no additional cost to you.

The barriers we put in place to protect your home and family against pests will naturally break down over time. This is why over the course of the year we will regularly reapply treatments as well as re-inspect for new conditions, avenues and sources of pests to ensure your home is protected. For more details on our treatment schedule read our Home Protection Plan page.

Your home is your largest investment.
Let Rhode Island Pest Control & Exterminator Co. protect it against pests!



COUPON $50 Off
Get COUPON $50 OFF Annual Pest Control Service With This Internet-Only Offer